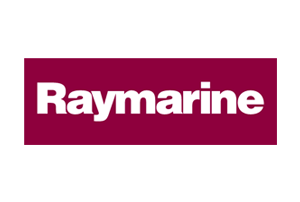 Raymarine – Marine Charts and Marine Electronics
Raymarine - Marine Electronics & Marine Charts
Raymarine is a manufacturer and major supplier of electronic equipment for marine use. The company targets both recreational sea vessels (cruising, sailing, fishing boats) and light commercial markets with their maritime products, such as:
Marine Electronics
Raymarine products are engineered to deliver the very best in visual navigation information and with a legacy of marine technology spanning over 80 years, renowned today for ease-of-use, rugged design, and reliability. Raymarine offers an industry-leading warranty and worldwide service network. Whether for fishing, sailing, or cruising you can get underway with the confidence of Raymarine on board.
The Raymarine Product Range (Marine Electronics)
MultiFunction Displays (MFD)
GPS Chartplotters
Element Series
Autopilots / Self-steering gear
Marine Radar
Fishfinders Sonar
Marine Instruments
Thermal Cameras
VHF Radio Communications
Satellite TV
Marine Cameras
Mobile Apps
Various Marine Software solutions
The next generation of electronic nautical charts. Raymarine LightHouse Charts offer a superior visual presentation, combined with rich detail and accurate navigation from official hydrographic sources across the globe. LightHouse Charts offer a variety of chart styles to choose, matched with color pallets changeable for any time of day. For even more detail, subscribing to LightHouse Premium unlocks data-rich points of interest (POI), high-resolution satellite aerial overlays from Mapbox, and regular chart updates.
The Raymarine brand has been on the market for over 80 years. Within this time, their product range has included visual navigation information equipment. At the moment, Raymarine is one of the global leaders in this niche. Their products work with performance sensors that operate along with intelligence operating systems. Raymarine has a global service network that operates in over 80 countries all over the world.
Raymarine began as a division of the American company Raytheon, a manufacturer of defense systems, when it launched its first echo depth sounder in 1923. In 1958 Raytheon was able to increase its product offering and market share through the takeover of Apelco (read more at "Raymarine Marine Electronics" at Wikipedia)
Contact Information
Cartwright Drive, Titchfield Common, Titchfield, Fareham, Hampshire, South East England, England, PO15 5RJ, United Kingdom
Contact Listings Owner Form
There are no reviews yet.