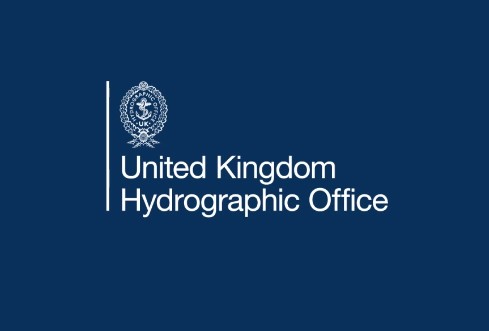 ADMIRALTY (Nautical Charts) Maritime Products & Services
ADMIRALTY Nautical Charts by UKHO (United Kingdom Hydrographic Office)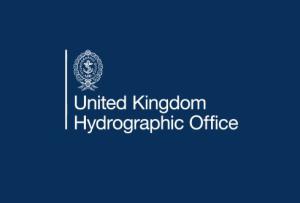 ADMIRALTY Maritime Data Solutions – Maritime Products & Services
The United Kingdom Hydrographic Office (UKHO) provides hydrographic and geospatial data to mariners and maritime organisations across the globe.
ADMIRALTY is providing global hydrographic and geospatial information to help mariners make informed decisions for their maritime navigation plans. Admiralty's Nautical Charts is one market-leading portfolio that is found on over 90% of the worlds' ships trading internationally.
Admiralty Marine Charts
Admiralty Charts are nautical charts issued by the United Kingdom Hydrographic Office (UKHO) and are subject to Crown Copyright. There aree more than 3.500 Standard Nautical Charts (SNCs) (Paper Nautical Charts) and over 14.000 Electronic Navigational Charts (ENCs) offered by the Admiralty portfolio offering the widest official coverage of international shipping routes and ports, in varying detail. (Wikipedia)
Admiralty Nautical Charts have been produced by UKHO for over 200 years, with the primary aim of saving and protecting lives at sea. The core market for these charts includes over 40.000 defence and merchant ships globally. Today, their products are used by over 90% of ships trading internationally. Admiralty (TM of UKHO) offers SOLAS-compliant nautical charts, maritime publications and digital services for ships trading internationally.
UKHO is responsible for operational support to the Royal Navy and other defence customers. Supplying defence and the commercial shipping industry, they help ensure Safety of Life at Sea (SOLAS), protect the marine environment and support the efficiency of global trade. Together with other national hydrographic offices and the International Hydrographic Organization (IHO), the UKHO works to set and raise global standards of hydrography, cartography and navigation
Hydrographic Department began printing nautical charts in 1800, with the acquisition of its first printing press. At the beginning the marine charts were produced only for use by the Navy, but in 1821, Thomas Hurd (who had succeeded Dalrymple as Hydrographer in 1808) persuaded the Admiralty to allow sales to the public. The first catalogue of Admiralty marine charts was published in 1825, and listed 756 charts (source: Wikipedia)
---
Admiralty Marine Archives & Research
The Admiralty's archive material can be searched at: online catalogue
ADMIRALTY's online archive catalogue contains over 100.000 records of items in the collection of the United Kingdom Hydrographic Office (UKHO)
---
Admiralty's Youtube Channel: https://www.youtube.com/user/AdmiraltyTV/videos
---
ADMIRALTY (UK)
Customer Services Team
Telephone: +44 (0)1823 484444
Email: [email protected]​​
Radio Navigational Warnings
Email: [email protected]​
Telephone: +44 (0)1823 353448 (direct line)
Fax: +44 (0)1823 322352
Tides
Email: [email protected]
Telephone: +44 (0)1823 723443
- - -
ADMIRALTY Hydrographic Asia Pacific PTE Ltd.
British High Commission Singapore
100 Tanglin Road
Singapore 247919
Telephone: +65 6424 4200 (office hours)​
Fax: +65 6408 3801
Email: [email protected]
---
UKHO warns of dangers

posed by counterfeit

ADMIRALTY nautical chart products... (

April 2016

)
The United Kingdom Hydrographic Office (UKHO) has observed an increase in the number of counterfeit versions of ADMIRALTY charts and publications in circulation and is re-issuing a warning over the dangers they pose to the safety of vessels, crew and cargo.
These counterfeit items have not been assessed by UKHO experts, who cross check and quality assure ADMIRALTY Maritime Products & Services to ensure mariners receive up-to-date and accurate information. Information contained within counterfeit products has also not been issued officially by or on the authority of a Government, authorised Hydrographic Office or other relevant Government institution and does not satisfy the carriage requirements of the International Convention on the Safety of Life at Sea (SOLAS). For these reasons, counterfeit charts and publications can significantly increase safety risks posed to vessels, crew and cargo when used for navigation.
The carriage of counterfeit charts and publications may also fail to satisfy (and may be contrary to) the laws of Flag State Authorities and Port State Control. Furthermore, carriage of counterfeit documents is against the law in all countries that have signed the Berne Convention, which includes the vast majority of countries. In those countries the authorities have the power to seize counterfeit documents.
To support mariners and reduce risks posed by counterfeit ADMIRALTY products, the UKHO has taken a number of preventative measures. These measures, including a new watermark on paper charts, have been outlined in the 'Guide to Identifying Counterfeit ADMIRALTY Products'. Recently updated, the guide contains visual examples and explanations to help users and inspectors to distinguish official ADMIRALTY charts and publications from counterfeit versions. The full document can be downloaded for free from the following location:
Counterfeit ADMIRALTY Nautical Charts
(source: admiralty.co.uk)
Contact Information
Admiralty Charts, UK Hydrographic Office, Admiralty Way Taunton, Somerset, TA12DN, UK
Contact Listings Owner Form
There are no reviews yet.