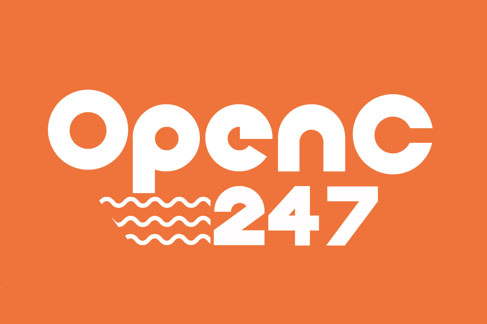 OPENC247 – Marine Charts, Corrections & Publications
OpenC247.com - Nautical Charts, Corrections and Publications online (cloud based marine services)
a trading division of United Navigation, a company registered in England & Wales, (no. 08337027). United Navigation operates worldwide and is an official distributor of the Admiralty, IMO, ITU and several other publishers of maritime titles.
Charts, Corrections and Publications – The smarter way to sail - No Subscription. No Commitment. Complete flexibility. 24/7.
A fresh concept in access to Digital and Paper Nautical Charts and Marine Publications for your bridge. Perfect for every captain of a leisure or commercial ship – from a super yacht to a super tanker. You can get immediate access to what you need without subscription or hassle. Remain compliant, save time, save money.
Simply register, see transparent pricing and pay on line. Plus compiled corrections and updates are completely free.
OpenC247 Marine Navigation Services & Products - MARINE CHARTS
AVCS & AIO
Everything you need for your ECDIS. ADMIRALTY AVCS supplied instantly on demand 24/7 together with free AIO for the T&Ps affecting the charts purchased
ADP & AENP
The full range of ADP and eNP titles can be accessed instantly 24/7. The base files for all e-books are accessible on line too, rendering DVDs obsolete
UPDATES ON DEMAND
Access all base files, updates and new editions for all your licensed digital charts and publications at the click of the button. Remove the need for DVDs or back of bridge software
ADMIRALTY PAPER CHARTS
Order charts for delivery to your next convenient port of call 24 hours, 7 days a week. Optimise the selection of charts via OpenC247 instead of the tedious process of consulting NP131
E-NOTICES TO MARINERS & TRACINGS ON DEMAND
Access custom compilations of corrections, blocks, tracings and T&Ps for any Admiralty chart at any time. Simply select the charts you are interested in and OpenC247.com will do the rest
OpenC247 Marine Navigation Services & Products - MARINE PUBLICATIONS
ADMIRALTY NAUTICAL PUBLICATIONS
​​​​​​​​​​​​​​​​​​​​​​​​​​​​​​​​​​​ADMIRALTY Nautical Publications remain the most trusted publications and are available for the life of each edition
IMO E-BOOKS
​​​​​​​​​​​​​​​​​​​​​​​​​​​​​​​​​​​Access any of the 100 or so titles published by IMO in English and use the standard IMO e-Reader to view licensed titles
OTHER E-BOOKS
​​​​​​​​​​​​​​​​​​​​​​​​​​​​​​​​​​​Access any of the 300 or so titles (compatible with the IMO/Witherby e-reader) published by professional bodies such as OCIMF, Nautical Institute, Intertanko, BIMCO, SIGTTO and others together with all relevant files of the base e-book
ITU E-PUBLICATIONS
Select and order any of the ITU Maritime titles including List IV - List of Coast Stations and Special Service Stations, List V - List of Ship Stations and Maritime Mobile Service Identity Assignments amongst others
NAVAREA WARNINGS
Access full details of NavWarnings in force for any of the 21 NavAreas. Get an up to date report of what NavWarnings are is in force before you get into a new region and remove the need to keep updating a Navwarnings folder
Contact Information
Endeavour House, Suite 27 (floor 3), London Stansted Airport, Essex, CM24 1SJ, United Kingdom
Contact Listings Owner Form
There are no reviews yet.